The Grand Kenjeran Video Competition: The Winner
Lomba video dalam rangka peluncuran pinewood, the grand kenjeran telah usai. Acara ini diselenggarkan dari bulan Juli hinga Agustus 2018. Dimana masing-masing peserta yang mendaftar mendapat giliran waktu untuk melakukan video shot di masing-masing rumah contoh Pinewood yang baru saja diselesaikan.
Selamat kepada para pemenang: Pemenang utama IG @deborah_natalya & IG @leon39d dan pemenang favorit IG @christianrivaldo98 . Penyerahan hadiah telah dilaksanakan bersamaan dengan acara the grand launching pinewood pada minggu, 12 Agustus 2018. Pengumuman dilakukan langsung oleh juri IG @goenrock secara live. Selamat kepada para pemenang! Terimakasih kepada seuruh peserta yang antusias terhadap acara ini.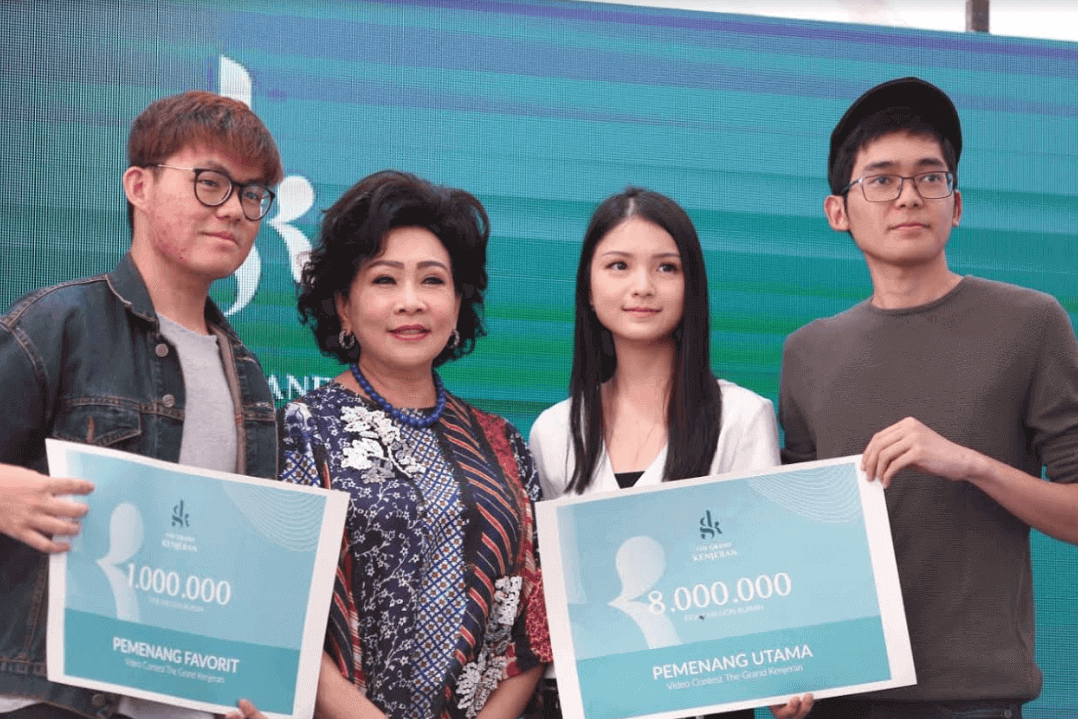 Deby Debora – Juara Utama
Christian Rivaldo – Juara Favorit
Terimakasih dan apresiasi untuk seluruh peserta. Seluruh karya peserta lomba dapat dilihat melalu instagram dengan hashtag #videocontesttgk

Be the first to hear about The Grand Kenjeran latest news and offers.
CONTACT US
---
HEAD OFFICE
Jl. Babatan Pantai 7, Surabaya - Indonesia
T: 031 9992 2222 / 081 27200 1000
E: event.thegrandkenjeran@gmail.com